What's Your Story?
"This is my car."
The shuttle paused in the Detroit airport lot. The door flung and the blustery wind and snow invaded, sweeping through the stale-bus-smell: dust, must, and rust.
She took one look at my foreign import and my license plate: LUCKGRL.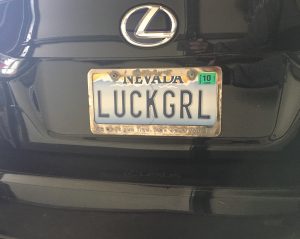 "You're not really from Ne-VAH-da are you?"
As in, "What the hell are you doing in Motor City in the middle of winter? Why would you ever leave the warm western glow of all that glitter and gold?"
Good question. It's been 3 months since I relocated to my home state (Something I swore I'd never, EVER do. Y'all know I've been telling that story for years.). Not only did I move to Michigan in the middle of winter after nearly 13 yrs of being away (gasp!), but my life has taken several unexpected twists and turns as of late which may surprise you. Ever the lifelong learner, I've explored the dull ache in my soul since my twenties; my loves, fears, addictions, obsessions, dreams… and it feels like the culmination of those explorations are finally paying out (#luckygirl). It's still early, but I'm learning to trust this new lifestyle I've manifested. Looking back on my soon-to-be-41 years, my life has been a series of unfortunate events peppered with what appear to be lucky accidents. It's hard to trust my recent good fortune offered up by a historically-cruel world. Besides, I took statistics…as we say in Vegas, "The house always wins."
When you're practiced at learning the hard way, one becomes excellent at not only putting out fires, but also at smelling smoke even before the first spark. Hell, I can smell most disasters coming a mile away. Please. Allow me to help you with your self-sabotage before you burn the whole damn building down with the rest of us still in it. But my affinity towards burning things is a tale for another day… I digress…
Because I've taken the low road.
Because I've tried and failed.
Because I've fallen.
Because I've pivoted, and been embarrassed, and screwed up.
Because I've had to fight tooth and nail for the tools I've acquired…I am well-equipped to help other female entrepreneurs navigate their own journey.
Into the fire.
"Experiences are the sum total of who you are, but not of what you can become. " Betty Chavis
It is unfortunate, the number of female entrepreneurs I've met who are unhappy. It's sad to me that these women can't see their own brilliance. We need your gifts.
If you are impassioned by an idea, but are held back by your own limiting beliefs…
If you feel like the only person in your networking group who doesn't have a clear vision…
If you feel like an imposter about to be found out as a fraud in any moment…
If you want improved results from your team…
If your digital advertising strategy is not producing leads…
If your personal issues are preventing your business success…
I get it.
I can help.
Let's create a plan to help you take the next steps forward in business. #WorkHardGetLucky
Wanna learn more?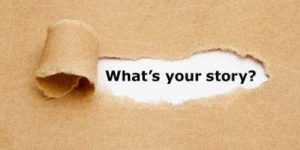 Me and 9 other speakers are getting real and RAW at the InNEVation Center in Las Vegas March 11th at the "What's Your Story" event. Early bird tix are on sale now. You aren't going to hear from travel agents at this conference. A travel agent sells you tickets to places to which they've never been. You're going to hear real stories from tour guides. A tour guide knows what to look out for. A tour guide knows all of the best stops along the way. A tour guide takes you on a journey, revealing the hidden gems around you, reminding you that even though you may miss the familiarity and comforts of home, the world you perceive is a reflection of what is in your own soul.
"Wherever you go. There you are."
We all make poor choices in business, lose our footing, fall down. I am familiar with the resultant guilt, shame, embarrassment, anger, and frustration. Likewise, I can show you the tools I've used to persevere and create a lifestyle of self-love, confidence, and action. My dear friend, Dale Krause left this world too early as cancer stole him from us. Dale taught us that wishes and hopes and dreams are nothing without action. Dale reminded us to make the most of every moment.
Even if you weren't given the same opportunities or parents or life skills as other people, you can create the life that you want. You can live your dreams if you just decide to take action. And keep taking action. Fail faster. Fail harder. Fail miserably because once you've done that, the only way to go is up.
And as my late friend, author, speaker, Dale Krause reminded us in his final words last fall, "Live a great story."

Come listen to ours as me and 9 other speakers share their stories Saturday, March 11th.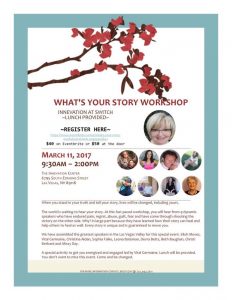 Related