DIY SEO: Laying Your Own Groundwork
June 20, 2016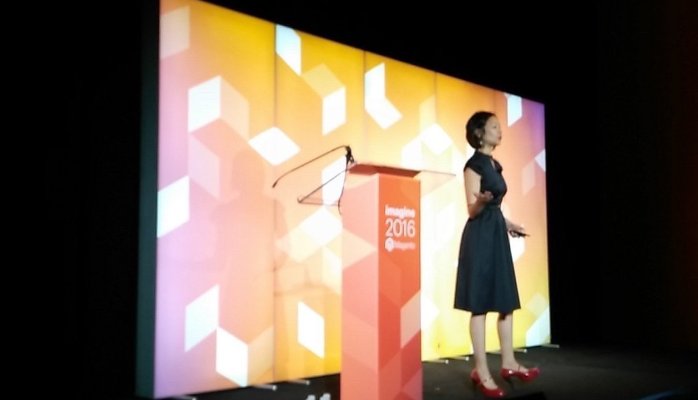 This topic about SEO was presented at Imagine2016 at The Wynn in Las Vegas, NV.
This technical training covered basic tasks for search engine optimization such as: on-page optimization, how to cross-promote products, how to suggest products, how to choose SEO titles, crafting descriptions, and choosing keywords for eCommerce items. After this session, attendees would be able to research which keywords might perform best regionally or nationally, and consider new SEO strategies. Watch the full video below.
Here is a review of the talk: http://www.vaimo.com/magento-imagine-2016-day-3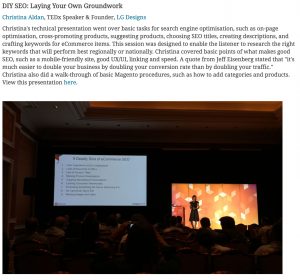 I also presented "User Experience at Every Level" at the Designer BarCamp portion of the Magento Conference.
Here is a review of the talk: https://www.luckygirliegirl.com/app/uploads/2016/04/Christina_Aldan_letter_May_2016.pdf